Register For a Free Trial
Available for Windows, macOS and Linux
MotiveWave has advanced Fibonacci tools in our Professional and Ultimate Editions. MotiveWave also has Time and Ratio Analysis for use with Elliott Wave analysis (included in the Elliott Wave Lite Edition and the Ultimate Edition).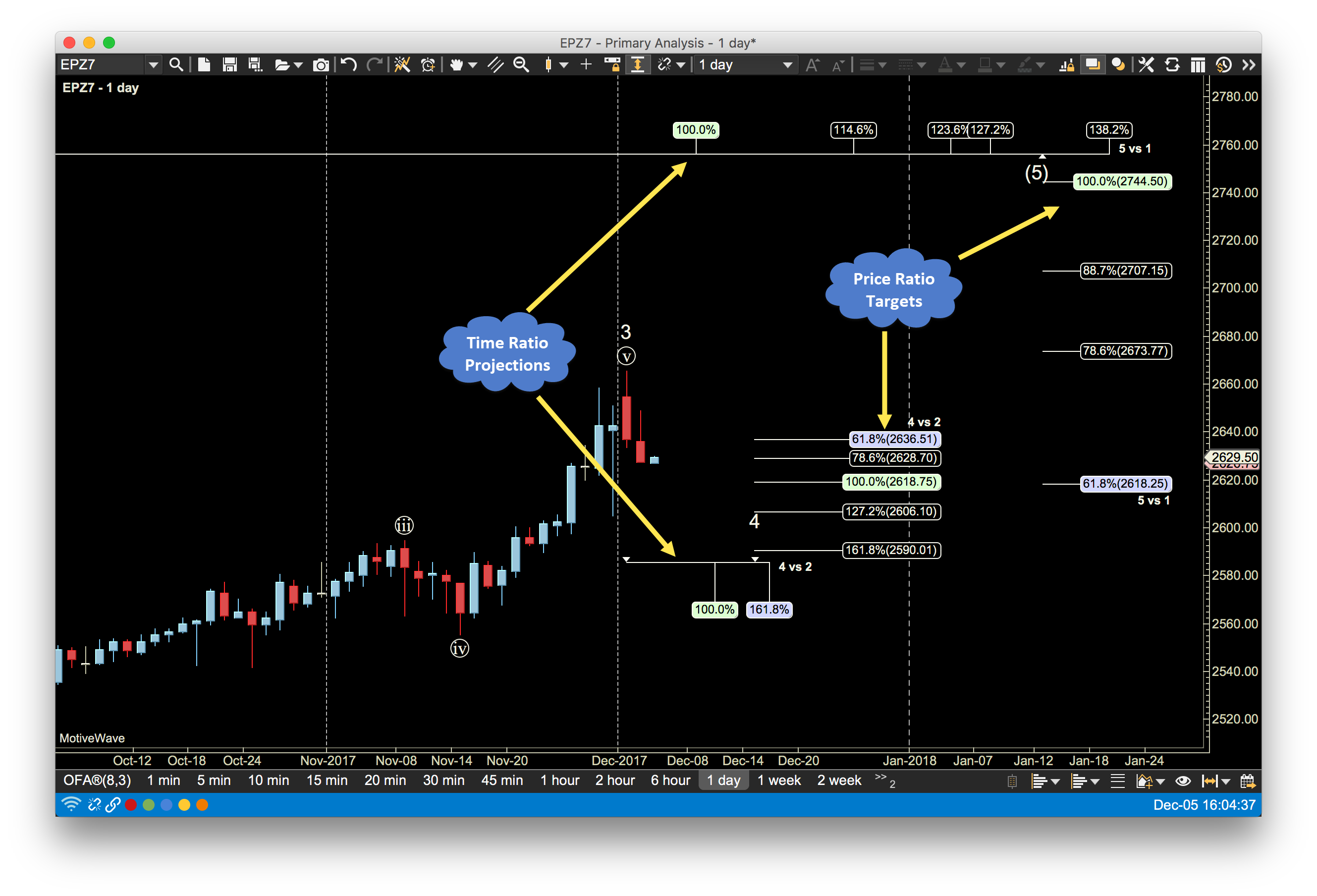 MotiveWave measures and calculates the Fibonacci projections and retracement levels for you, as well as Time and Price projections (like Wave 2 vs. 1 or Wave 4 vs. 2) when using Fib ratios with Elliott Wave. You can also customize the Fibonacci ratios and levels.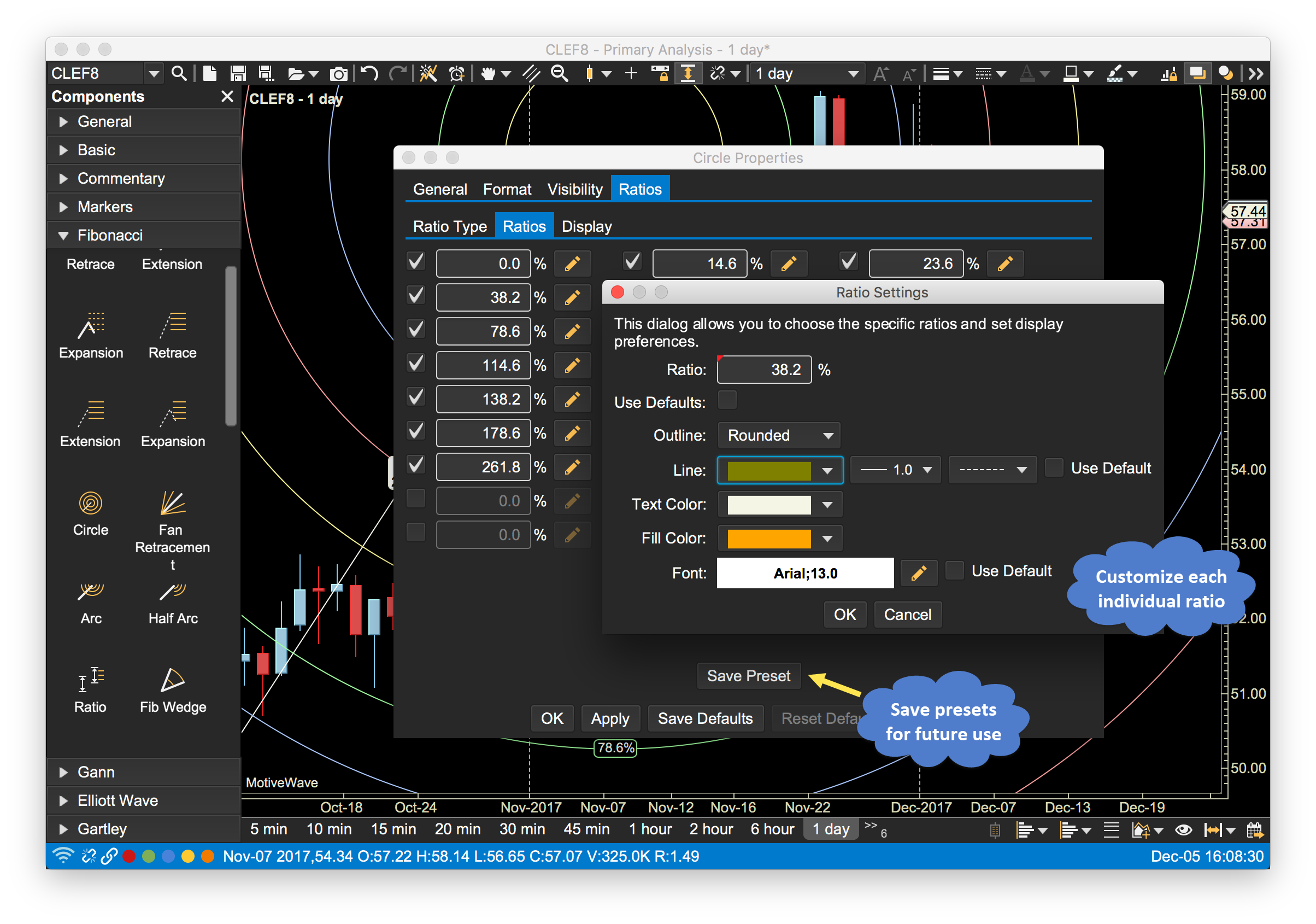 MotiveWave's Fibonacci Software Features:
Fast, beautiful charts that are user-friendly, extremely flexible and customizable
Fibonacci Retracement, Extension, Expansion (in all of our editions)
Fibonacci Circles, Arcs, Half Arcs, Wedges
Fibonacci Box, Fibonacci Grid, Fibonacci Bars
Ratio, Range, Price Range, Time Range, Ratio Timeline, Number Timeline
Fibonacci Channel Retrace and Extension
Fibonacci Regression Retrace, Extension, Fan, Circle, Arc, and Half Arc
Fibonacci Fork Ratio Top, Bottom, and Center
Custom Ratios and Formatting
Combine Fibonacci Ratio Analysis with Elliott Wave Analysis to pinpoint entry and exit points
Built for multiple monitors
Highly customizable chart and trading preferences in an easy-to-use, intuitive interface.
Plus all of the trading functionality you'd expect in an advanced professional charting and trading platform.
See MotiveWave Fibonacci Feature Videos
All of our editions include Fibonacci Retracement, Fibonacci Extension, and Fibonacci Expansion tools. Our Professional Edition includes our Advanced Fibonacci features listed above (without any Elliott Wave tools). Our Ultimate Edition includes our Advanced Fibonacci tools and our Elliott Wave tools.
Compare our Different Edition Features Now