FOREX.com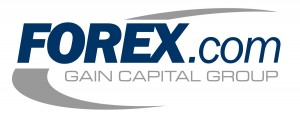 At FOREX.com, advanced trading tools and superior customer support is all part of their commitment to help you pursue your goals. Trade the world's largest markets with competitive spreads and leverage up to 200:1. Plus access to a wealth of expert market research and trading ideas. All with 24 hour personal support.
To sign up for a FOREX.com account*, click on the appropriate link below:
For the U.S.: Sign up for a FOREX.com U.S. account here
For Australia: Sign up for a FOREX.com Australia account here
For all other locations: Sign up for a FOREX.com UK account here
*FOREX.com is not currently accepting account applications from residents of the People's Republic of China and Nigeria.Governmental restrictions and our policies prohibit us from opening accounts from the following restricted OFAC sanctioned countries: Afghanistan, Burma (Myanmar), Cote d'Ivoire (Ivory Coast), Cuba, Democratic Republic of Congo, Former Liberian Regime ofCharles Taylor, Iran, Iraq, Libya, North Korea, Sudan, Syria, Unita (Angola) and Zimbabwe, as well as other individuals specifically sanctioned.
To transfer your existing FOREX.com account to be used with MotiveWave:
Click the appropriate link below to fill out the FOREX.com account transfer form:

US: http://www.forex.com/pdf/account_transfer_fx.pdf

AU: http://www.forex.com/pdf/account_transfer_fx_au.pdf

UK and all other locations: http://forex.com/pdf/account_transfer_fx_uk.pdf

In the Additional Comments section of the form, write "Please open a new account for MotiveWave"
Fax the form to the number at the bottom of the form
Risk Warning
Trading foreign currencies is a challenging and potentially profitable opportunity for educated and experienced investors. However, Before deciding to participate in the Forex market, you should carefully consider your investment objectives, level of experience and risk appetite. Most importantly, do not invest money you cannot afford to lose.
There is considerable exposure to risk in any off-exchange foreign exchange transaction, including, but not limited to, leverage, creditworthiness, limited regulatory protection and market volatility that may substantially affect the price, or liquidity of a currency or currency pair.
More over, the leveraged nature of forex trading means that any market movement will have an equally proportional effect on your deposited funds. This may work against you as well as for you. The possibility exists that you could sustain a total loss of initial margin funds and be required to deposit additional funds to maintain your position. If you fail to meet any margin requirement, your position may be liquidated and you will be responsible for any resulting losses. To manage exposure, employ risk-reducing strategies such as 'stop-loss' or 'limit' orders.